Premium Anti Mold Peel and Stick Wall Tile for kitchen, bathroom backsplashes comes with 10 Pcs 12Inx12In Size. Covers 5.8 Sq.Ft areas. Easy installation and DIY.
Product Parameter
| | |
| --- | --- |
| Design Code: | A17040P10 |
| Brand: | Art3D |
| Size of Tile: | 305 * 305mm (12" X 12") |
| Thickness: | Around 2 mm (0.08") |
| Principal Ingredients: | Epoxy resin + PET back |
| Nominal Finish: | Epoxy resin + PET back |
| Gross Weight: | 2 Kgs per box (± 0.3 kgs) |
| Standard Packaging: | Carton box package, 10 tiles in one package |
| Customization: | Available for order over 200 square meter |
| Notes: | Patterns, photos and drawings are for illustration purposes only. Final production may vary. |
Product Features
Easy DIY anti mold peel and stick wall tile is made of an adhesive substrate topped with a gel component called epoxy resin, the embossed 3d epoxy resin offers stunning visual impact. the tiles are thin and light, they can be installed in minutes over a clean and sleek surface without any mess or specialized tools, and never crack with time. Self-Adhesive backsplash tiles are also an economic wall covering material, if you are getting tiled of the same design, just peel them off and change a new style. Art3dTM mosaic sticker offers veracious collections to meet you different taste. Self-Adhesive backsplash tiles are lightweight, easy to handle, cut and maintain, they will remain on your walls for as long as you wish them to be. The tiles can also be easily installed directly over existing panels or smooth surface. Especially designed for kitchen backsplashes and bathroom backsplashes, the tiles are resistant to the heat of stovetops and the humidity of bathrooms (do not use in shower).
Adhesive mosaic tile backsplash
Do it yourself, easy cut and trim, no grout, no glue, no special tools and no mess
Lightweight and thin, easily installed directly over existing panels or smooth surface
Extremely suit for kitchen backsplashes and bathroom backsplashes
Guaranteed to stick to your walls
Anti Mold Peel and Stick Wall Tile Product Details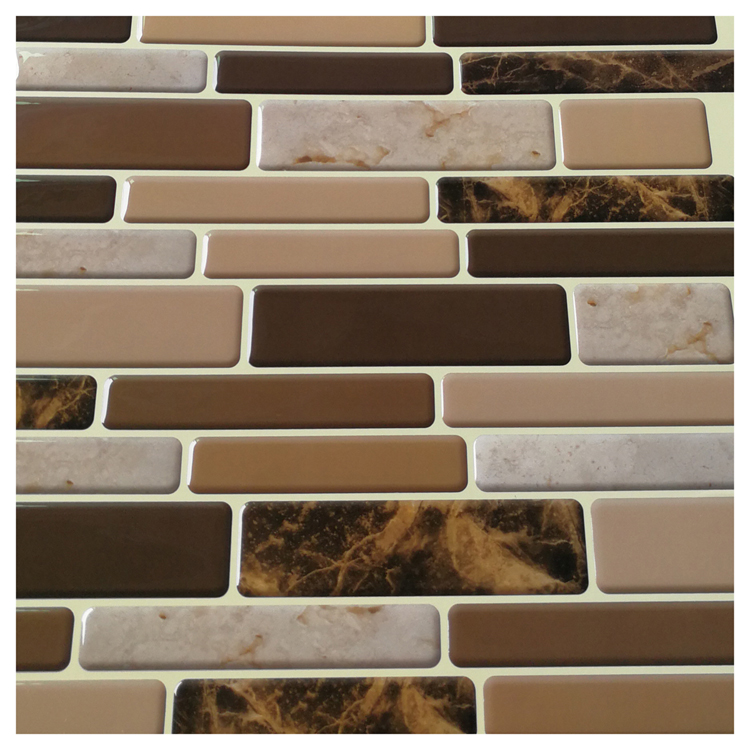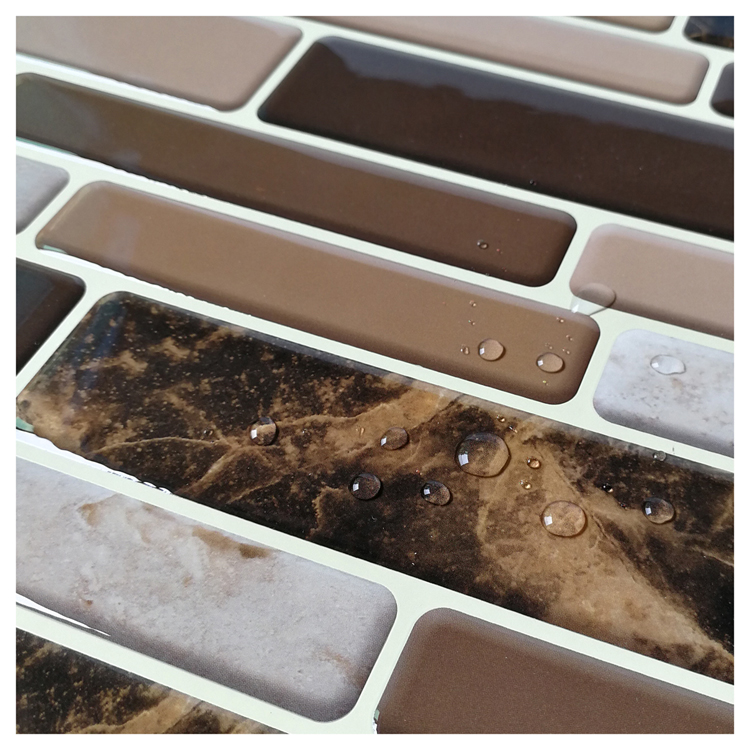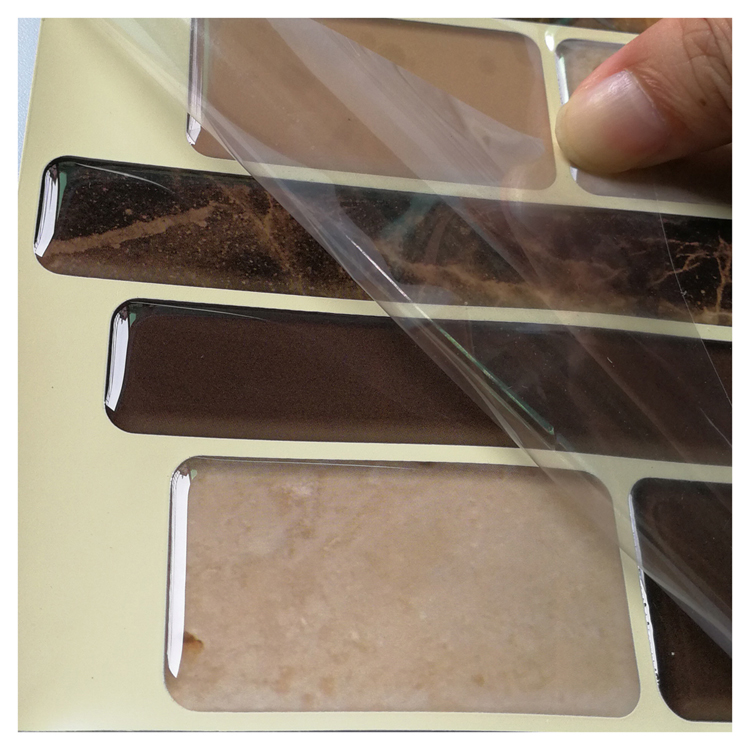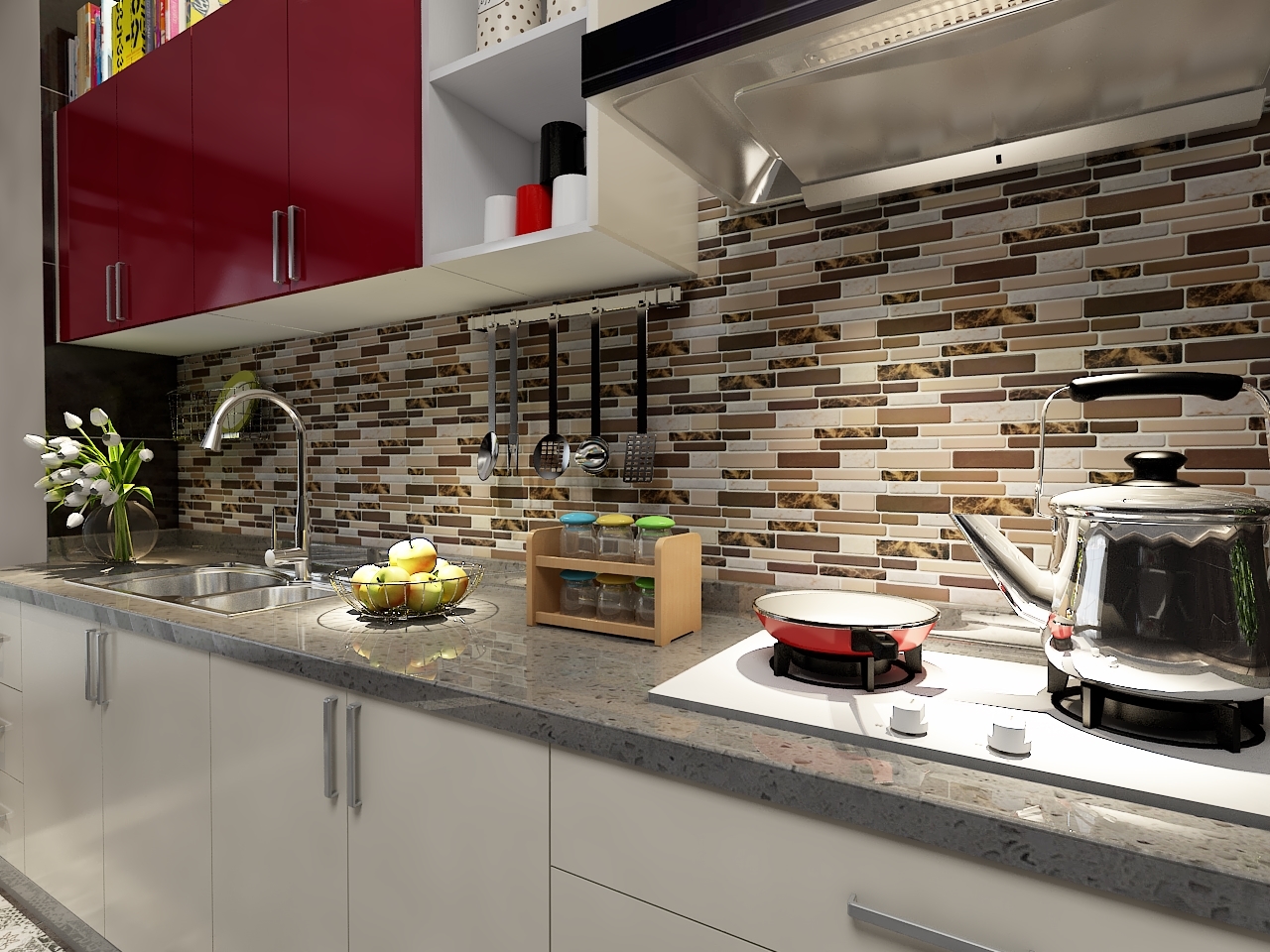 Art3dTM backsplash sticker is a adhesive mosaic tile backsplash , it is a simplified and economics wall material and its relative easy to finish your wall covering in anytime almost instantly. Art3dTM backsplash sticker has a protective layer of plastic on the top, which help to prevent dust when installation.
Installation Guide
Back splash is very easy to install, for detailed installation guide and video guide, please visit backsplash sticker installation guide
Anti Mold Peel and Stick Wall Tile Application
Anti mold peel and stick Wall tiles are ideal wall covering product that can be used in interior decoration, it can be used in wet environment such as bathroom and kitchen room, please note that it can't use in shower. Self-Adhesive backsplash tiles are especially designed for kitchen backsplashes and bathroom backsplashes, it can be stick on wall or remove easily. Other than that, adhesive mosaic tile backsplash can also use in glass door or screen decoration, or stick on cabinet door. Note: please note that self-Adhesive backsplash tiles can't use in shower.
Customer Review
Contents: The installation of my 3D art backsplash was everything thing that it was said to be. Easy installation, great appearance, the instructions are right and the quality material makes all the difference. I have had great comments of its appearance. Thank you.

Clem @Apr 07, 2022 United States
Contents: Absolutely love this peel and stick tile, what a transformation, it has done for my kitchen. Easy to apply, and fast shipping, will be ordering again. Thank you

Kristie @Feb 14, 2021 United States
Contents: I haven't got these put up yet as they are part of a remodel. But the pictures don't do them justice. They look like marble and are realy nice. I will write another review when I have them installed. So far I love them and got them in just a few days. Thanks

Anonymous @Feb 07, 2021 United States
Contents: What an easy way to update your kitchen or bathroom, really easy to apply, will be ordering some more. Thank you

Kristie @Feb 06, 2021 United States
Contents: I ordered three boxes, but decided to do around stove because this product was awesome. I ordered two more boxes and you delivered in record time! Thank You!

@Dec 12, 2020 United States
Contents: They came really fast. The product is good quality. Will purchase again

@Aug 29, 2020 United States
Contents: I purchased quite a few tiles from Lowes, went to youtube for the install and found out that the guy used Art3d. I IMMEDIATELY took the tiles back and purchased them here. I'm extremely happy with how my project turned out and I'll be recommending to anyone that asks. The task is tedious but something anyone can do with a little patience and focus. Thanks!

Lamon @Jul 03, 2020 United States
Contents: We received our product in a timely fashion, packed well and as ordered. The product was pretty easy to work with and my wife is very satisfied with the results and that's the measure that is important. You can't beat the price. Snap a couple of level lines and go to work, so much easier than tile and simple to clean. We would use it again.

Kitchencomplete @Jun 05, 2020 United States
How Will My Order Ship?
We will ship your order using the fastest, safest, and most reliable method possible. Therefore, we have established strong relationships with some of the best delivery companies nationwide. Every product on our site has been carefully selected to ship by a particular shipping method in order to provide you with an optimal delivery experience. When your order ships, we will notify you via email. Tracking Number can be found on the custom interface, We encourage you to track your package online or on the phone with the carrier. Most companies can provide an estimated delivery date. Be sure to contact us if anything seems unusual with the progress of the shipment. Please note we cannot ship to P.O. Boxes or Military APOs.
What is the return policy?
Returning merchandise is always inconvenient, expensive and no fun for any party involved. That is why we are trying to avoid returns by making sure our customers understand what they are ordering right from the beginning.
Please read item descriptions, supporting information and FAQ carefully. We offer unique products and try to provide our customers with most detailed description possible upfront. Please take advantage of our product sample programs.
Please visit http://www.art3d.com/return-policy/ for detail.
What is the payment method?
We accept PayPal payment. Supports Visa, Master card, American Express, Discover and more, it is the faster, safer way to pay.
Other than Paypal payment, we also accept TT transfer, West Union Transfer, Alipay and Wechat transfer, please contact us if needed.