Breathing Dust Mouth Mask for Air Pollution, Replaceable Activated Carbon PM2.5
| | |
| --- | --- |
| Quantity: | 50 PCS, package and brand maybe different due to the order quantity and inventory. |
| Fit for: | Adult |
| Standard: | CHINA GB2626-2006 KN95 |
| Material: | non-woven, melt-blown filter |
| Shipping: | Ship from USA Warehouse ( 2-5 business days delivery ) |
Note: Can't use the face masks for medical purposes and to warn any third party against using the face masks for medical purposes. We are not liable for any losses caused by the inappropriate use, maintenance or keeping of the face masks by the buyer or any third party.
Masks Standard Reference
| | | | |
| --- | --- | --- | --- |
| Filtering Effect | CN | USA | EUR |
| ≥95% | KN95 | N95 | FFP2 |
| ≥99% | - | N99 | FFP3 |
| ≥99.97% | KN100 | N100 | - |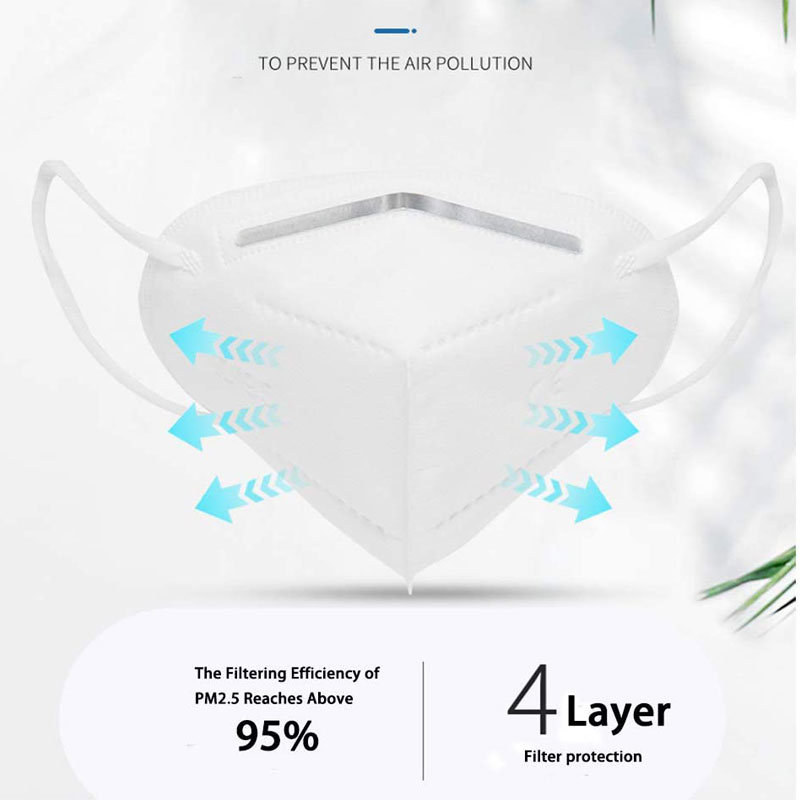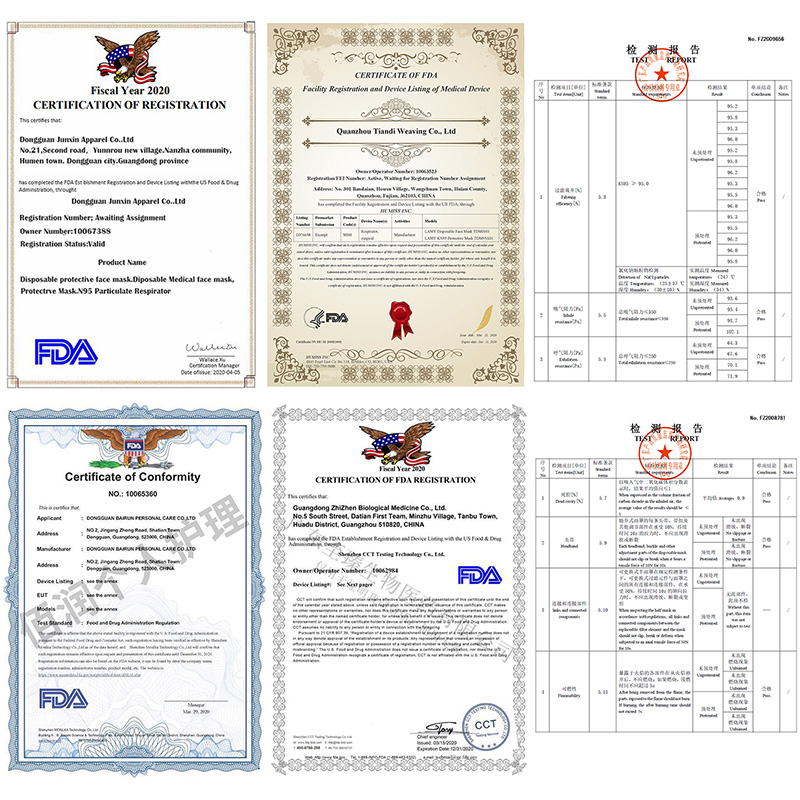 Customer Review
Contents: Great service during pandemic. Excellent quality. Fast delivery.

@Mar 26, 2021 United States
Contents: The product is of good quality and individually wrapped. It took me a little longer to get it because of a logistic issue with delivery which was promptly resolved after contacting customer service.

Regina C @Feb 28, 2021 United States
Contents: This is my 4th order from Art3d. Like the other orders, price was fair, shipping fast, packing good, quality excellent. Ordering here I can be confident of what I'm getting and when. Masks may be found elsewhere, but I come here to know that I am getting a quality product and great customer service.

Robert K @Jan 20, 2021 United States
Contents: Great product. Had masks when no one else had them. Fast delivery.

@Jan 08, 2021 United States
Contents: Always a pleasure to buy from this company. Customer service is excellent , rapid shipping. Thank you.

@Nov 17, 2020 United States
Contents: This is my third order of face masks, they are good quality at a great price and fast shipping

josemia @Oct 28, 2020 United States
Contents: Excellent service

@Oct 22, 2020 United States
Contents: 4th order - thank you!

@Oct 15, 2020 United States
Contents: I purchased my masks here several times now. They are quick at getting my stuff to me, and I am satisfied with their product. Good company to buy from. Very reliable. I give 4 stars because one of my masks was defective, but I still come back to buy from them. O well, nothing is perfect in this life.

Anonymous @Sep 22, 2020 United States
Contents: Great product. Perfect.

@Aug 27, 2020 United States
Are they safe? How are they come in, with what package?
The face masks are made in China, and they got the certified from FDA&CE, sealed in box, each order has been attached FDA certification to get through US customs, they are safe, healthy and legit product, and virus CAN'T spread through objects.
We have different masks from different manufactures; the package may vary due to the different brands of the masks.
Where is mask ship from? US or China?
Why did they ship from China? Why r they so expensive?
We have to ship them out from China if we do not have enough inventory to fulfill a large number of demands for the masks from our Missouri warehouse, they are the same products. The transportation time by FedEx from China may take 3-5 business days. The shipping cost and the product quality is the reason why we sell at this price. We cannot say our price is the cheapest; the only thing we can guarantee is that the product is safe and ready to protect you and your family.
What KN95 is for?
It serves the same propose as N95 masks do. KN95 is a little bit thick, the biggest feature of this type of mask is that it can prevent droplet infection caused by patient's body fluid or blood splash.
What are the cancellation and return policy for the mask order?
Cancellation policy: The order quantity on mask orders increases dramatically due to the high demand recently. To ensure that each of our customers' orders can be issued quickly and efficiently and to let our staff can pay more attention to help the customer who needs the masks ship out fast. We are not going to accept the order cancellation request after the order has been shipped out at all mask orders. Please consider carefully before place an order.
Return Policy: We will accept returns of full box unused in its original condition and packaging within 30 days of receipt.
- Please contact info@art3d.com to request a return. Please include your order ID in the Subject Line (for example "Return request for Order ID XXXXXXXXXX").
- The recipient will be responsible for return shipping costs and taxes(if any).
- Because refunds will not be issued in full for items damaged in return shipping or returns that are never received, we highly recommend that you insure all return shipments and provide ART3D with the shipment tracking number.